Ayurveda for Workplace Wellness
Ayurveda NZ offers corporate wellness packages designed to bring your team greater calm and wellbeing
Sarita Blankenburg, the founder and director of Ayurveda New Zealand, is a passionate public speaker and presents her topics on Ayurveda with enthusiasm and compassion, inspiring her listeners to incorporate Ayurvedic principles into their daily lives. We offer a wide range of seminars covering all aspects of health and wellbeing. Our team of Ayurvedic practitioners can come to your premises, or arrange sessions off site, either at an event center or in a day retreat setting. Of course we can also present tailor-made webinars designed for your team goals online, or create modules to complement your company wellbeing program. Understanding Ayurveda can help your people take care of their own mental and physical health.
Ayurveda offers a holistic approach which helps through diet, lifestyle, herbal medicine and Yoga therapy to regain balance, energy, and quality of life. The wisdom of Ayurveda encourages people to take responsibility for their own health in alignment with the different stages of their lives, the seasons, and the environment they live in. It acknowledges the unique nature of each person through individual constitutions (Doshas) and applies dietary and lifestyle adjustments, body therapies, and herbal remedies to assist in optimal physical and mental wellbeing.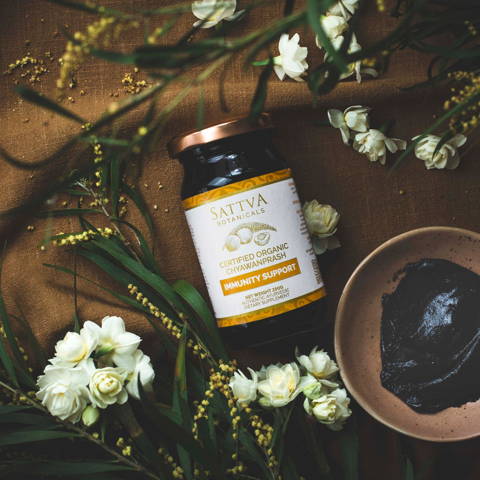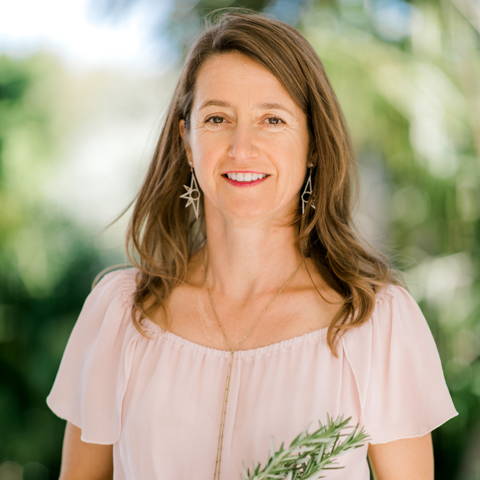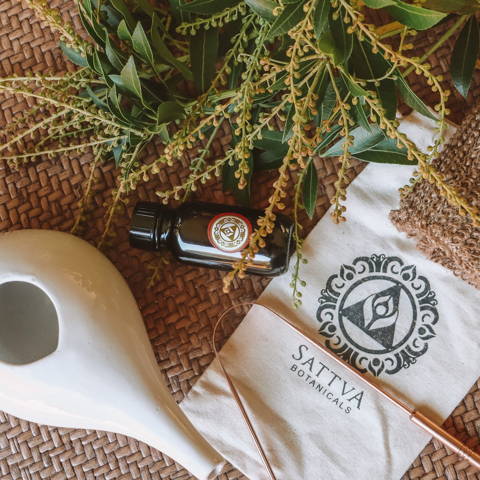 Ayurveda Winter Wellbeing
This workshop is designed to help your team build strong and resilient immune systems using the ancient wisdom of Ayurveda.
Sarita Blankenburg, Ayurveda practitioner and Yoga Therapist will introduce the ancient healing system of Ayurveda from India, its history, philosophy and benefits, with a specific focus on seasonal diet and lifestyle principles, cleansing, and detoxification procedures, as well as tools and techniques for an Ayurvedic Winter Dinacharya (daily practice). We will explore the importance of the digestive fire (Agni) and our gut microbiome for a strong immune system. Delicious Ayurvedic recipes for Winter will be shared to try at home.
This workshop is designed for and beneficial to women of all age groups - a specific menopause focus can be requested.
The workshop begins with an introduction to the ancient healing system of Ayurveda, and content covers common conditions affecting women such as heavy periods, polycystic ovary syndrome (PCOS), Endometriosis and fibroids both from a Western and Ayurvedic medicine perspective.
Your team will learn how the 28-day Infradian rhythm is tied to your menstrual cycle and guidance on Ayurvedic lifestyle principles, self-administered treatments and herbal remedies for each constitution will be shared to alleviate symptoms and achieve optimal health.
Living in harmony with your nature makes you healthier, happier and symptom-free, and allows you to pursue your creative and career passions more successfully and sustainably.
Ayurveda Spring or Autumn Cleanse
Spring and Autumn are the optimal times for a deep cleanse. This workshop covers an introduction to Ayurveda, its history and philosophy, with a specific focus on Panchakarma - a purification and detoxification therapy.
We will explore the importance of maintaining a strong digestive fire (Agni), seasonal diet and lifestyle principles, and share delicious Ayurvedic Spring or Autumn focused recipes.

Panchakarma in Sanskrit means 'Five Actions' and refers to five purification therapies designed to flush out toxins.
Sarita will introduce a mini Panchakarma program for your team to practice at home and share details about her Panchakarma therapy package offered at her Ayurveda New Zealand clinic in Freemans Bay.
This workshop focuses on Ayurvedic concepts and tools to manage the stressors of our modern world we live in.

Your team will get an introduction to Ayurveda, its history and philosophy, with a specific emphasis on a 'Sattvic Lifestyle' to facilitate a calm and resilient state of mind.
Sattva is one of the three universal energies and represents intelligence, creative potential and equilibrium. Sattvic qualities of the mind are clarity, alertness, attentiveness, love, compassion, and cooperativeness. Through Sattva, awareness is manifested as happiness, joy, bliss and contentment. A sattvic mind is cheerful, has great memory, concentration and patience. A person with a sattvic mind embodies a profound wisdom, great deal of enthusiasm, skill, creativeness, courage, confidence, and vitality. Ayurveda offers a whole range diet and lifestyle principles as well as cleansing procedures which cultivate a sattvic mindset.

"Sarita is passionate about sharing knowledge on woman's health ~ her enthusiasm to live a conscious balanced life is contagious! I booked a workshop for my whole team and Zoe and Morgan, and we all bounced into work this morning feeling inspired to not only learn more, but to work with our natural body system. Sarita left us all wanting to know more, booking my consultation now."
- Zoë Williams, Creative Director Zoë & Morgan

"Probably the best workshop I have ever attended. Sarita is so passionate and full of beautiful information in relation to Ayurveda. Would recommend signing up for this workshop and booking a consultation with Sarita if you are seeking a positive change to your lifestyle.
- Eva Ovens, Zoë & Morgan

Through Ayurveda NZ workshops and consultations I have learned so much about Ayurveda & how it can help. Sarita has been amazing to help improve my health and wellbeing. She is so experienced and her calm kindness makes any challenge easy to take on. I strongly recommend her to anyone that is finding traditional western medicine not giving you the help or improvements you need.
- Jules Imlah, Executive, Auckland

"I thoroughly enjoyed attending one of Sarita's Ayurveda Women's Health workshops recently. Sarita has a real depth of knowledge and a tangible passion for Ayurveda and the health benefits it can deliver. Her workshop was informative and uplifting and I came away feeling much more energised and prepared for the years ahead. Her suggestions around how to achieve a fuller sense of personal wellbeing are practical and easily incorporated into daily routines. Sarita herself has a very approachable and warm-hearted manner that you makes you feel completely at ease. I will definitely be attending future Ayurveda workshops and will be recommending to friends and family too.
- Daniel Norri, Lawyer

"I recently attended Sarita's workshop on Womens health and menopause. I absolutely loved the talk. The Ayurvedic approach to looking at your symptoms in relation to your Ayurvedic dosha (body type) really resonated with me and made so much sense. She presented lots of information in a very logical way. I left feeling empowered with lots of easy to implement strategies to make the menopausal years more manageable - even enjoyable ! I would highly recommend this workshop to all women.
- Emily Brewer, Health Practitioner

"I would thoroughly recommend this workshop to all women. It's such an important area of women's health and we need to engage with the subject and understand it more. Sarita is an engaging speaker and the workshop gives lots of helpful information and advice.
- Jane Evans, Pilates teacher at Re:ab
Ayurvedic Team Retreats & Events
Unique and tranquil team building with custom designed Ayurvedic Team Retreats.
Team Building Retreats with Ayurveda NZ can be overnight or one day on site events, and incorporate seminars on Ayurveda and wellbeing, Ayurvedic treatments, team building work, Yoga sessions, relaxation and recreation - alongside gorgeous Ayurvedic catering!
Parohe Island Retreat on Kawau island - a jewel in the Hauraki Gulf - is a unique and tranquil setting for an Ayurvedic Team Retreat.

Nestled in 20 hectares of native bush, the Retreat incorporates luxurious Scandinavian-inspired accommodation, organic gardens, and orchards with native birds, alpacas and wallabies. Various land and sea activities are available so your team can relax and connect with nature during any spare time, including archery, volleyball, lawn games, pitch/putt golf, sauna, fishing, outdoor baths, swimming pool, paddle boarding and kayaking. The Parohe restaurant 'Enchantment' offers plenty of indoor-outdoor space for dining and relaxation. A short stroll away are two outdoor baths, a sauna, the massage hut and bush-enclosed yoga platforms.
All meals will be prepared following Ayurvedic cooking principles, and incorporating the seasonal qualities and Dosha-specific elements by our wonderful chef. A workshop or session on Ayurvedic cooking can be offered to learn more about how to use food as your medicine.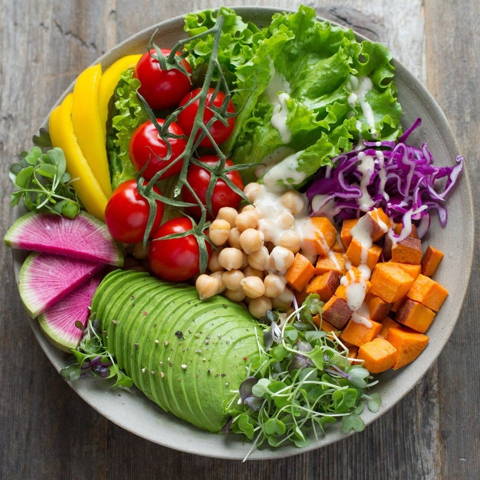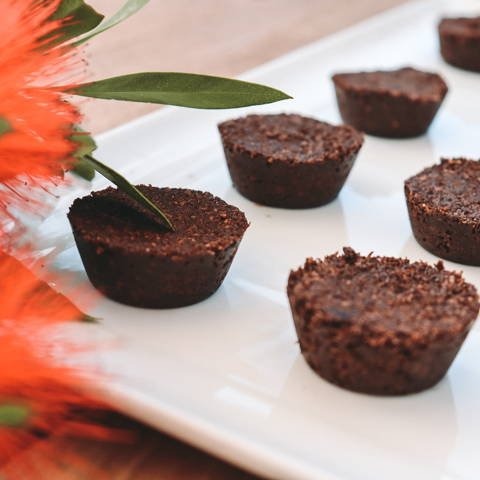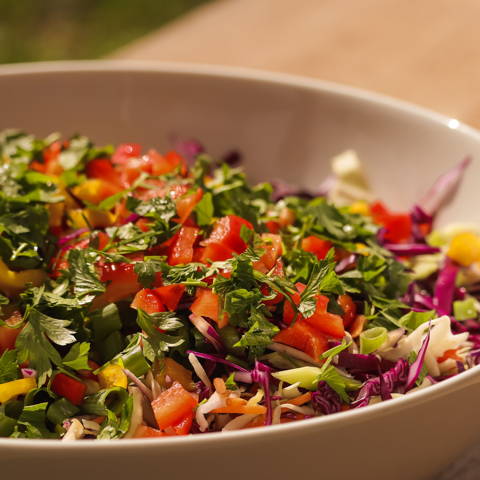 Get in touch to ask about your team's wellbeing
Indicative pricing for a corporate event ranges between $750 - $950 depending if you wish to include a Yoga session.
Travel outside Auckland and the option to include Ayurvedic catering is additional.