Ayurveda Panchakarma Retreats
Ayurveda Panchakarma Cleanse Retreat
Spring Retreat 24-27 November 2022
Autumn Retreat 23-26 March 2023
Two upcoming dates at Parohe Island Retreat, Kawau Island
The Ayurveda Panchakarma Retreat offers the perfect opportunity for a deep cleanse in a stunning environment on Kawau Island. We invite you to relax and rejuvenate with an authentic Ayurvedic experience during this four day weekend. Ayurveda, a sister science of Yoga, is an ancient holistic healing system from India with a history of over 5000 years.

Panchakarma is Ayurveda's deep cleansing and purification therapy which is traditionally recommended twice a year during the changing season. Enjoy Ayurvedic treatments from our team of trained and experienced Ayurveda practitioners applying the principles of Panchakarma. Daily yoga sessions and Ayurvedic plant-based meals, prepared by renowned chef Tracey Bennet, will nourish and replenish your body and soul.
The retreat includes an educational talk about Ayurveda with an introduction to basic principles, history, and philosophy, with particular focus on Panchakarma. We will introduce and practice traditional Ayurvedic cleansing and purification rituals together, such as Jala Neti (nasal cleanse), tongue scraping, and self-Abhyanga massage with Dosha-specific oils. These practices can be incorporated into your daily routine (Dinacharya) at home. Additionally an Ayurvedic cooking class will demonstrate the application of Ayurvedic principles to nutrition.
Prior to the retreat, as part of this package, an individual Ayurvedic consultation will be scheduled with the retreat host Sarita Blankenburg, a certified Ayurvedic Medicine Practitioner based in Freemans Bay, Auckland. This will give you the opportunity to address any health concerns and set some goals for the retreat. It will also provide the Ayurveda New Zealand team a better understanding of your health history to tailor your customised retreat program.
During your spare time at the retreat you can explore the idyllic Parohe Island Retreat with native bush walks, paddleboarding and water sport activities, or just relax and enjoy reading a book.
Parohe Island Retreat on Kawau island - a jewel in the Hauraki Gulf - is nestled in 20 hectares of native bush, and incorporates luxurious Scandinavian-inspired accommodation, organic gardens, and orchards with native birds, alpacas and wallabies.
Three different accommodation packages are available (Twin Share, Private Room & Luxury Private) with a selection of 7 Cabins, 3 Cabanas, the Villa, and Honeymoon cottage so you can select an option that suits you best.
Various land and sea activities are available to connect with nature during any spare time, including archery, volleyball, lawn games, pitch/putt golf, sauna, fishing, outdoor baths, swimming pool, paddle boarding and kayaking. The Parohe restaurant 'Enchantment' offers plenty of indoor-outdoor space for dining and relaxation. A short stroll away, you'll find two outdoor baths, a sauna, the massage hut and bush-enclosed yoga platforms.
Easily accessible from Auckland and the short ferry ride, departing from Sandspit near Matakana, makes an enjoyable journey. Once on the ferry, you feel as if you are leaving your busy life and transitioning to a serene and tranquil island.
"I recently attended the Panchakarma and yoga retreat at Parohe, Kawau Island and it was an absolute joy!
Sarita is extremely professional and well versed in all things Ayurvedic having studied it for years. Ayurveda goes to the cause of the dis-ease and heals from the inside out. She is also an exceptional and gifted yoga teacher. Her skill set and knowledge is vast. Each retreat participant received two Panchakarma Ayurvedic massage treatments offered by experienced and qualified therapists. We had our own vegan / vegetarian chef who delighted us with wholesome and nourishing Ayurvedic spiced creations. The retreat is located on a private estate surrounded by native bush with views out to the bay. It was the perfect restorative experience bar none!"
- Carol Marianne
The Retreat Package Includes:
A Personal Ayurvedic consultation with Sarita prior to the retreat




Welcome health tonic and

Ayurvedic gift on arrival

Ayurvedic plant-based meals (Thursday dinner, three meals on Friday and Saturday, breakfast and lunch on Sunday)

Daily Yoga classes with Sarita (Thursday evening, morning and evening practice on Friday and Saturday, morning class on Sunday)

2 Ayurvedic treatments (Abyanga massage, Shirodhara, Nasya)

Ayurvedic medicine morning and evening (customised based on Ayurvedic consultation)

Educational talk about Ayurveda

Introduction to Ayurvedic cleansing procedures (Jala Neti, tongue scraping, self-abyanga massage)

Ayurvedic cooking class

Water transport to and from Sandspit

Your accommodation option
Join our Spring Cleanse Panchakarma Retreat!
7-8 am Yoga class
8.30 am Breakfast

Educational tutorial | Ayurvedic treatment | Spare time | Paddle Boarding

12.30 pm Lunch

Activity in nature | Ayurvedic treatment | Spare time | Paddle Boarding

5-6 pm Yoga class

6.30 pm Dinner

7.30 – 8.30 pm Evening program


"I was fortunate enough to have a particularly rejuvenating, inspiring and learning filled experience thanks to Sarita and Ayurveda New Zealand. Having booked into one of their retreats, I spent just under an hour with Sarita to prime my understanding of the Ayuverdic philosophy, and explore my current state through this method. I found the session to be insightful, aligned with my own observations, and professionally delivered. The retreat itself was a superb balance of all of the things I was seeking: environment; replenishment; connection; and knowledge advancing. I highly recommend Sarita, Ayurveda New Zealand, and their retreats!"
- Nathan Taukiri

"I attended the first Ayurveda NZ Panchakarma Retreat run by Sarita on Kawai Island in April 2022. It was extremely well organized and thought out and had a lovely balance of yoga practice, nurturing Ayurvedic food, cleansing panchakarma treatments, socialising with like minded people as well as time to rest, relax and explore the beautiful bush and ocean surroundings. If you are interested in leaning about and immersing yourself in the ancient Ayurvedic practice of wellness, healing and detoxification or simply need time to rest and reset this retreat is a must!"
- Bridget McCracken

"An absolute pleasure hosting the first Ayurveda NZ retreat! It was a privilege to see their guests and team bonding and sharing delightful moments through their activities.
Sunrise yoga, Ayurvedic medicine and Panchakarma Workshops, delicious organic meals prepared by the Reckless Foodie - it was pure bliss to witness wholesome moments with laughter and love on our little island.
We are extremely excited for our future collaborations - thank you Sarita for trusting us, it is always a joy to be in your and your team's company"
- Rawinia Buchanan, GM Parohe Retreat

"The four day Ayurveda Panchakarma retreat was something I will never forget. I felt like I was vortexed to another planet for four days, I felt held, loved and had such a beautiful, deep connection with every person there. It truly was life changing."
- Tinelle Langdon

"I recently attended an Ayurvedic Panchakarma retreat with Ayurveda NZ - my first! - and had the most wonderful time. Sarita is just so passionate about what she does, and this combined with a wealth of knowledge makes for a very special experience."
- Helene Ravlich
Accommodation Options & Retreat Package Pricing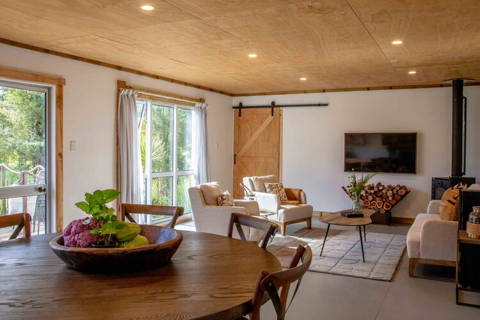 Package is $2150 pp
SEA BREEZE (Harbour View Cabins)
Dotted throughout 20 hectares of native bush, these Scandinavian inspired cabins with views of Bon Accord blend seamlessly into the landscape of Parohe. An uphill hike to the Enchantment restaurant or the villa for yoga classes will get your heart pumping.
Each cabin has an ensuite and a queen bed which can be turned into 2 single beds. Perfect for a couple or two friends who want to share a room, the Harbour View Cabins can be booked as a Private Single option.
Package is $2650 pp
TRANQUILITY (Bush Cabins)
The same Scandinavian design as the Harbour View cabins, these rooms accommodate one person and come with an ensuite and queen bed.

PERFECT SIMPLICITY (Cabanas)
With peek views of the harbour, these 40m2 rooms are within close proximity of Parohe's alpacas and a flat 5 minute walk to Enchantment restaurant via the boardwalk and glade path. These rooms come with an ensuite and a queen bed.

Package is $2995 pp
BOHEMIAN LUX (Cabana Suite)
A 80m2 spacious room with an open planned kitchen, lounge and deck, peek views of the harbour and, like the standard Cabana, within close proximity to the Enchantment via a boardwalk and glade path.
LUXURY ESCAPE (Villa - Main House)
The elegant Villa sits atop a hill, with a mesmerising view of the harbour and bush-clad hills. One master bedroom with ensuite and inside/outside showers offers the perfect escape. The track is steeper, with 15 minutes walk to the restaurant & venue.
HONEYMOON COTTAGE
The Honeymoon Cottage sits at the water's edge next to the swimming pool. It is rustic, chic and laced with history. Built in the 1860s (or so), it famously housed a "good friend" of Governor Grey! With its own kitchen and lounge, the bed is in the loft! Just a 9 minute flat walk to the Enchantment.


"Just got back from the most amazing Ayurveda Panchakarma Retreat hosted by Sarita. It was truly a life changing experience which centred around wellness and connection. I met the most amazing people, experienced the best, authentic Ayurvedic treatments, ate the tastiest, healthiest food and quite simply did not want to leave. Could not recommend Sarita and her retreats more highly."
- Dan Anderson

I feel very blessed to have experienced a 4 day Ayurveda retreat with Sarita and her lovely team recently on Kawau Island. Sarita was an amazing host, her knowledge of Ayurveda her energy and her compassion towards others, was a pleasure to be around. I cant wait to do the next one and continue to implement her teachings into my daily life. Thank you Sarita!
- Sophia Carew

WOW!! best sums up my experience on my four day Ayurveda retreat I was lucky enough to share with Sarita. She is the authentic and her Ayurveda knowledge and practice is breathtaking. After indulging in the five Panchakarma's treatments during my stay I have returned to 'normal life' with a magical combination of vigour and calm. Do yourself a favour, if you are lucky enough to find a spot on one of Sarita's incredible Ayruveda retreats, grab it with both hands.
- xxx Meg

"I was fortunate to experience a retreat led by Sarita and the Ayurveda NZ team recently on Kawau Island. Sarita's knowledge and gentle way of introduction to this ancient medical application was informative, enlightening and life changing. Every thing had been thought out and I feel very appreciative that it was Sarita that provided my pathway to a more healthier daily lifestyle. I can thoroughly recommend Ayurveda NZ for future retreats."
- Robyn Alexander

Ayurveda Practitioner Team & Chef
Abhyanga - a full body massage is performed with a warm medicated and Dosha-specific oil infused with ayurvedic herbs. Gentle strokes with a specific focus on joints and marma (energy) points will improve circulation and the shift of dosha to regain balance. Oelation begins the detoxification process by loosening impurities (in Ayurveda called Ama).
Shirodhara - an experience of timelessness and its effects are often indescribable. It is a blissful therapy beneficial for sleep disorders, stress relief, headaches, depression and anxiety. Warm medicated oil is gently poured on the forehead in a rhythmic, steady stream. The treatment begins with a traditional Indian head massage to sensitise the nerve endings on the skull.
Nasya - this treatment is effective in restoring clear breathing and reducing headaches or other problems caused by sinus challenges. After a head, neck and face massage, steam is applied to the sinus area to "ripen" the site for receiving treatment. Then warm, herbal oil called Anu Taila is applied through each nostril while the head is supported in a position to absorb the treatment. Nasya is effective in chronic sinusitis, migraine and hair loss. It brings clarity to all sense organs and promotes clarity of the mind.
The Yoga classes in the mornings and evenings will be a gentle and restorative practice to complement the Ayurvedic therapies. Each class will include Pranayama (breathing exercises), a slow warm up sequence, strengthening and balancing standing and seated Asanas (postures), meditation, relaxation and some chanting. No matter if you are a beginner, advanced Yoga student or it is your first time on a Yoga mat, all levels are catered for. The main purpose of these Yoga classes is to come together as a group and practice a spiritual and reflective sequence that promotes the healing and cleansing experience of this retreat.
Sarita, who will be teaching the Yoga classes, has been trained as a classical Hatha Yoga teacher in Rishikesh, India followed by a Yoga Diploma course with Dr Pooja and Dr Shridar Maddela at Wellpark College. She continued her studies with Vincent Boletta and completed a Yoga Therapy course. Her teaching style is very traditional and authentic with elements of Yoga philosophy and therapy.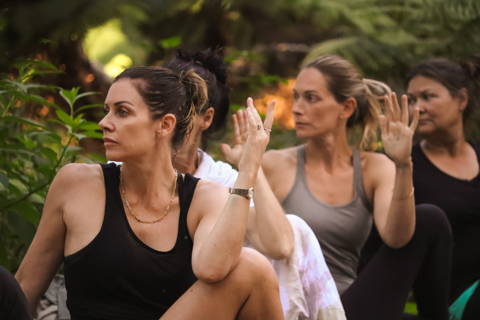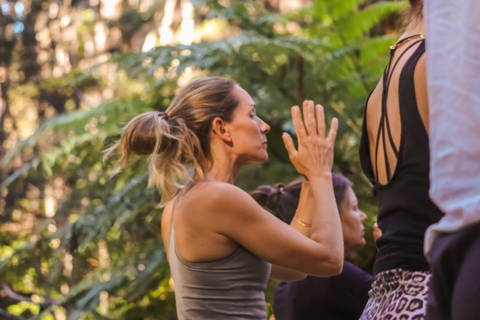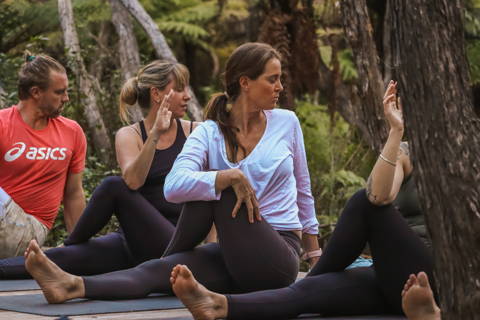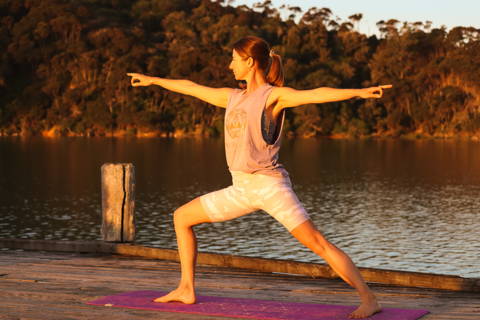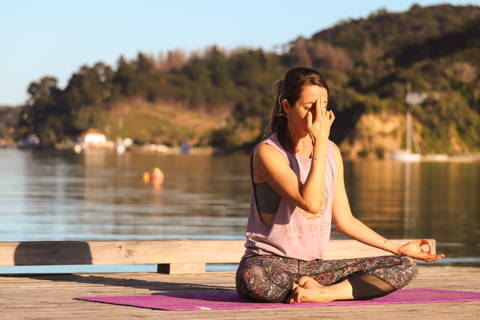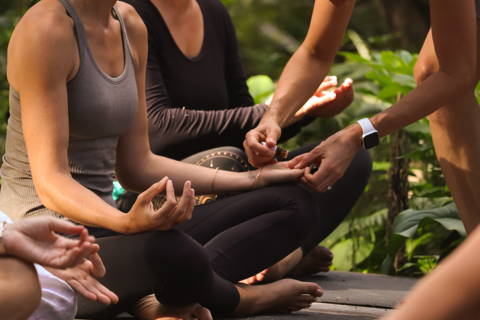 All meals will be prepared following Ayurvedic cooking principles by our wonderful chef, Tracey Bennett, The Reckless Foodie. We will incorporate the seasonal qualities and Dosha-specific elements. An Ayurvedic cooking class will be offered to learn more about how to use food as your medicine.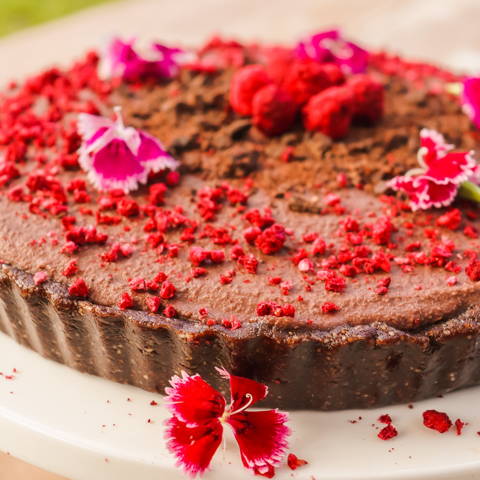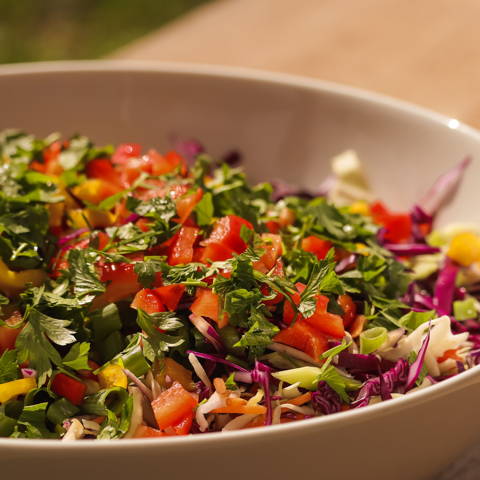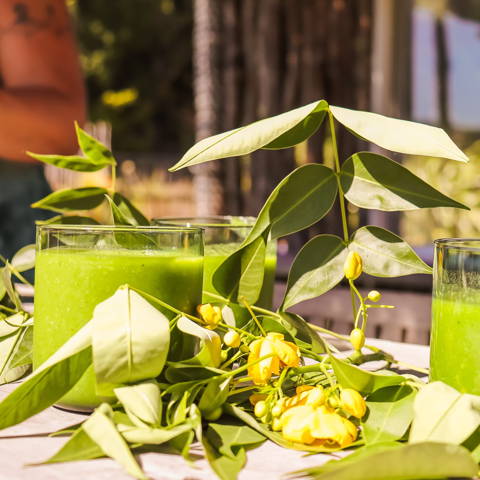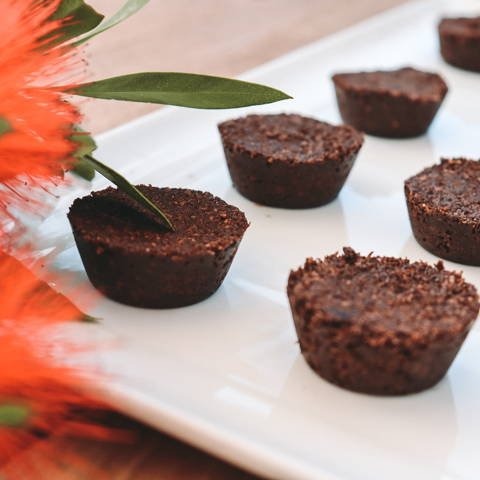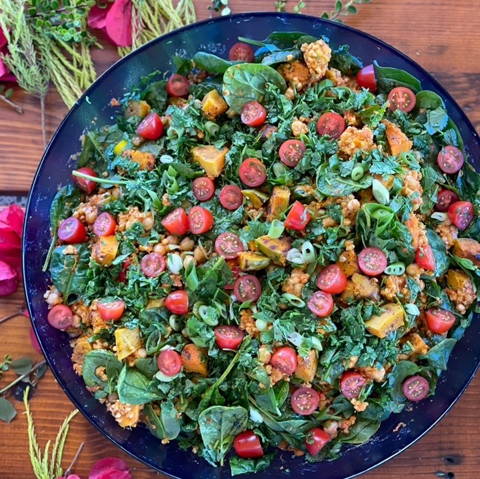 Register your interest now
Payment and Cancellation Policy - This retreat accommodates a very limited number of people to ensure a rich and authentic experience. A non-refundable deposit of $500 is due at the time of booking to secure your space. In the event of government-mandated travel restrictions due to COVID, the retreat will be postponed. In this case your deposit can be refunded or you can rebook for the retreat at the backup date. The outstanding balance is due 3 weeks prior to the retreat.
Directions to the Ferry at Sandspit can be found here.